Custom tabs for binders are what we do. Make your document orginization a breeze and design your binder tabs, online, with our full suite of customization options. Our binder dividers are perfect for legal documents, marketing binders, medical case files, employee handbooks, planners, instruction booklets, and a whole lot more.
Design, Price, & Purchase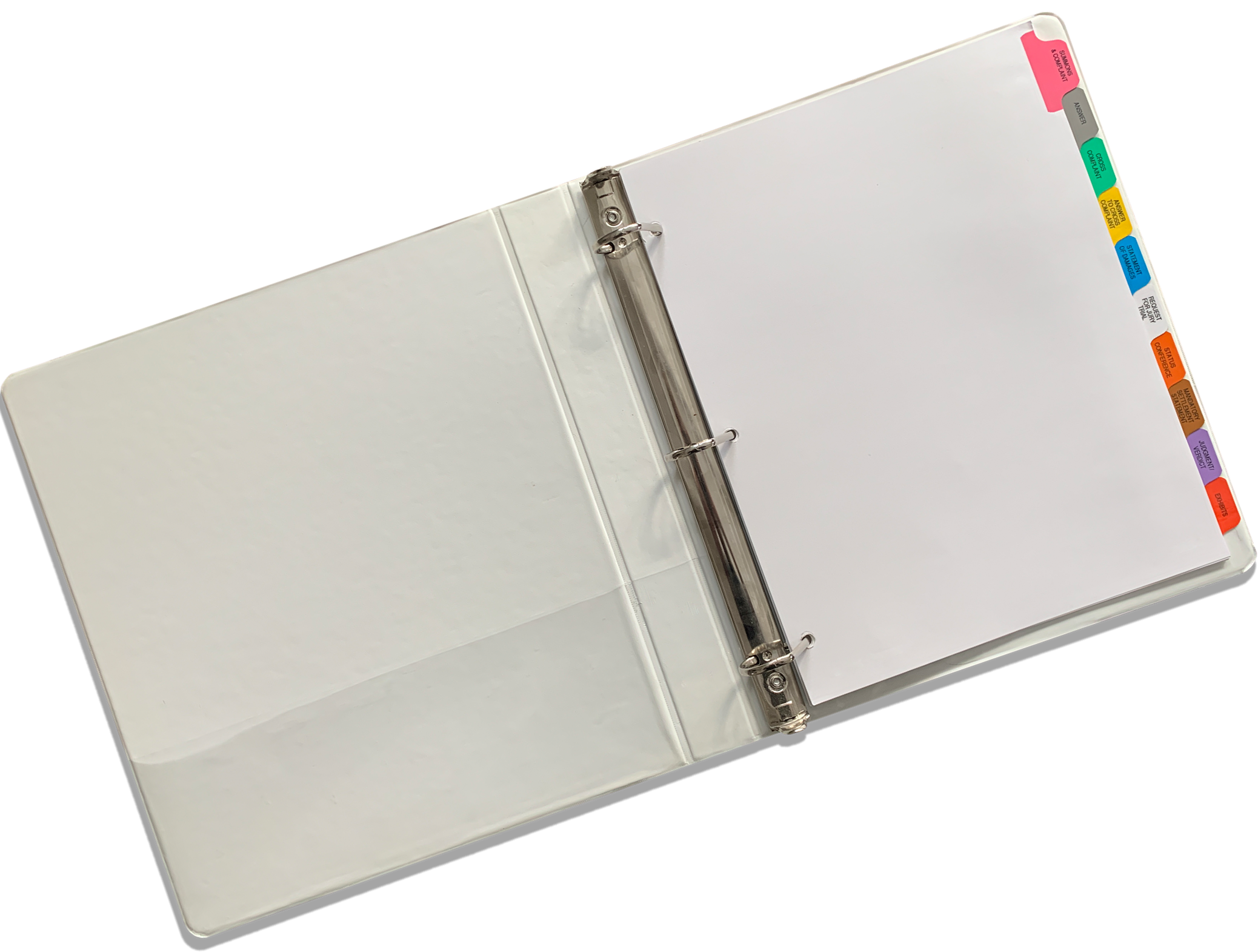 With 18 standard tab colors to choose from, color code to your hearts content. Our custom printed binder tabs are colored using sturdy tranparent mylar, which offers not only color, but added strength where you need it most; the tab.
Our custom binder tabs come with high quality 90# index, standard. Choose from 4 additional premium paper weights for an elevated feel and even greater durability. Need some color? We offer ivory, manila, and full color paper options too.

Take your custom printed binder tabs to another level. From custom sheet sizes to logo printing on the body, we've got your project handled.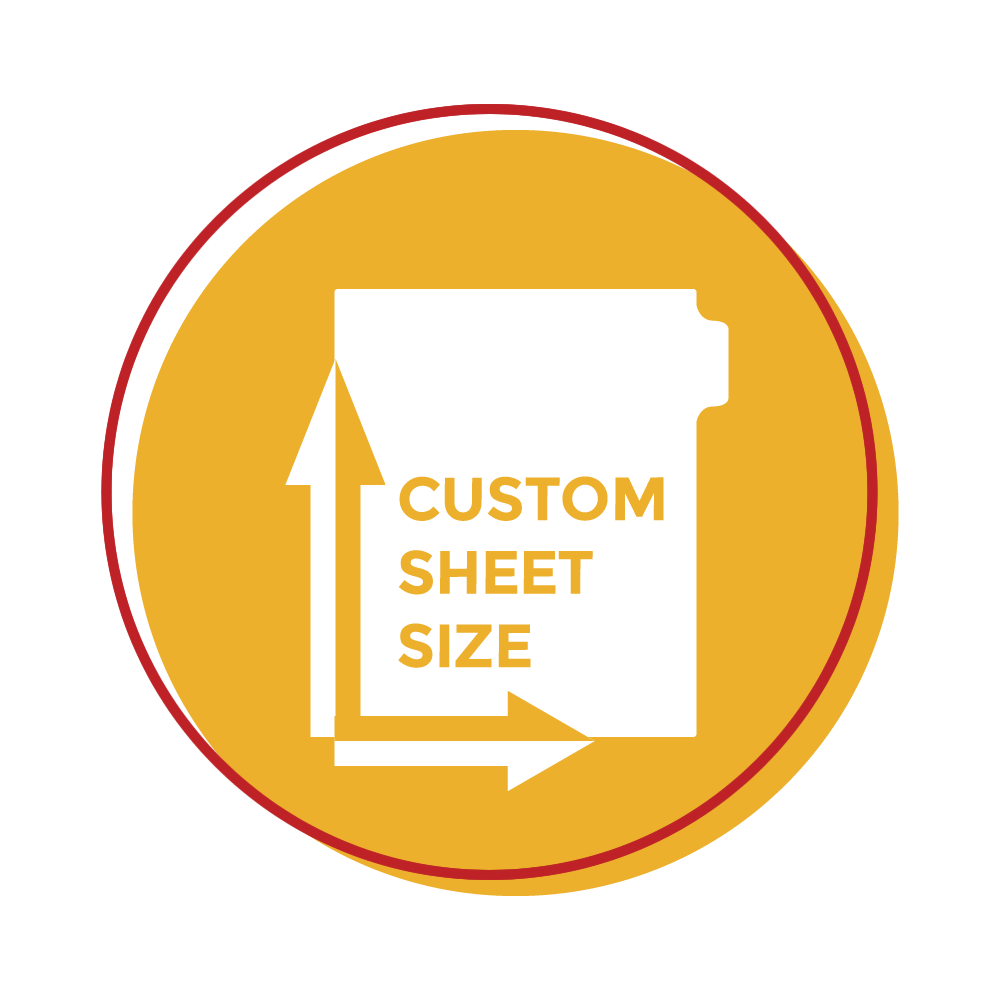 While letter and legal size binder dividers are standard, we can make your tabs from just about any sheets size needed.
Print beyond the tab. Add a logo or text to the body of the tab divder sheet.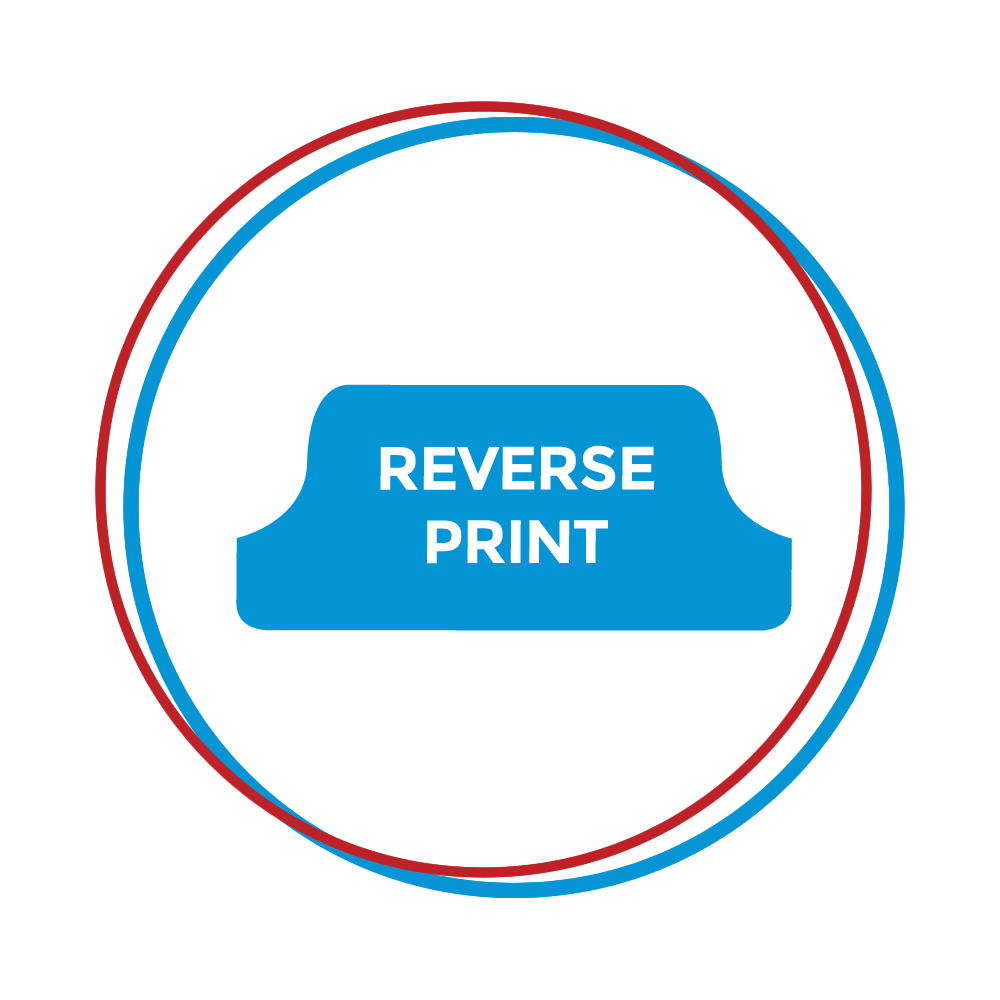 Reverse print is a special print method in which the text is formed by printing the background color.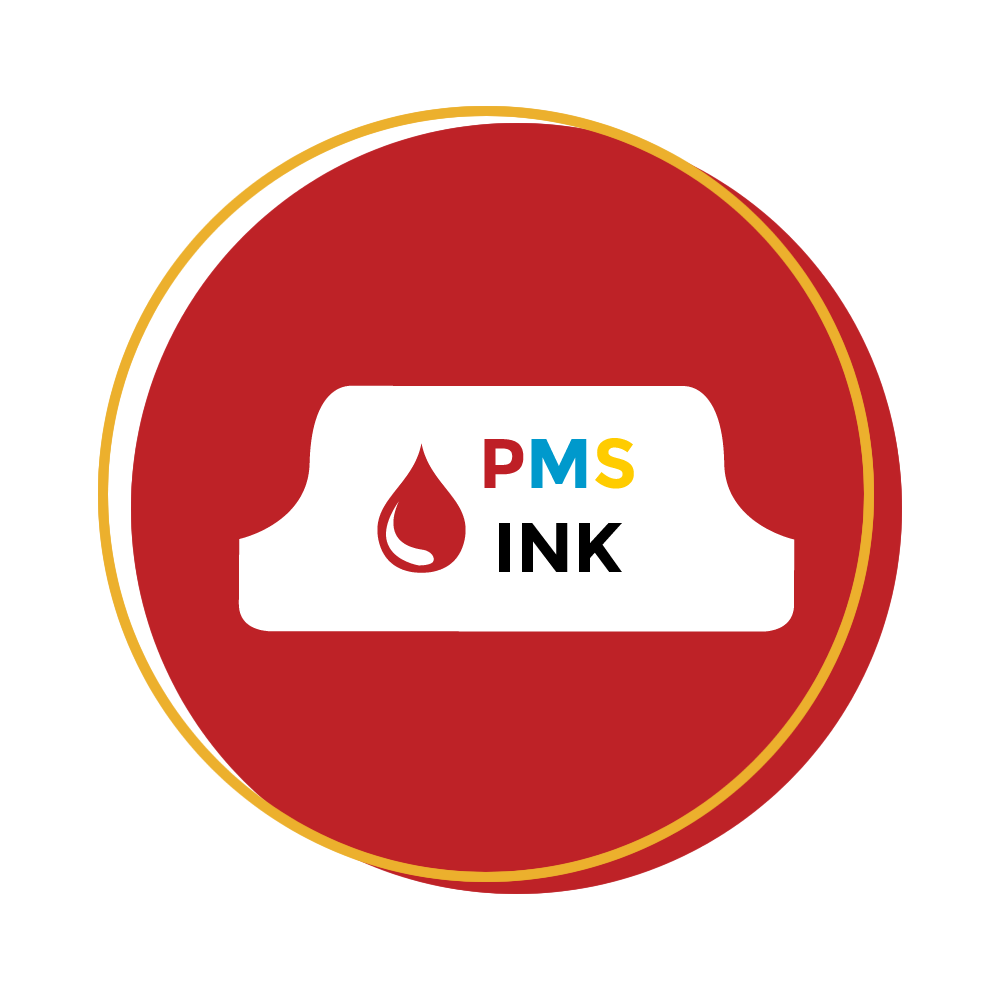 When color is vital there's no better option. Get a perfect color match to your logo or brand.
Don't take our word for, take their's. Real reviews, real customers. Read More >

"I ordered Tabs for our business. It was the easiest and most painless transaction I've had to do for our business in a long time. The rep that helped me was super friendly and the tabs were delivered earlier than expected. Overall, great experience!"
- Natalie B.

"After struggling with templates and printing I finally decided to take this task off my plate and let Tab Shop handle it. Although it was not a complicated order, the order came in a timely manner and exactly as expected."
- Laura W.

"Love our new print partner and having a one-stop shop for custom tabs! They did a fantastic job for us with fast turnaround and great communication throughout the project. :)"
- Heather P.
Nothing beats an in-person look and feel, so we put together a pre-printed binder tab sample kit to give you just that. Sample kits inlcude 1 set of pre-printed dividers with with 18 mylar colors, and 1 paper swatch booklet containing our 5 paper options.
Sample kits ship the same-day, on us.